Hi,
Trying to build ds-lite topology.
The target is to build this: -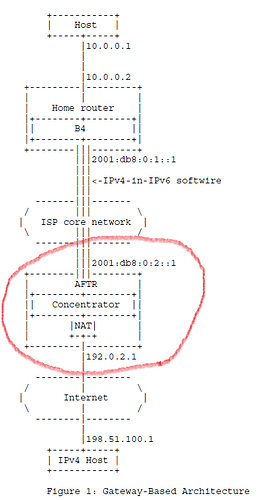 Below my OpenWrt interfaces settings.

...

should add more settings ? or ds-lite package will take care of everything in terms of tunnels and firewall?
coz pinging from the host to the IP v4 host isn't successful.
I can share the /etc/config/network files if that helps.
Thanks
Ameen