Hello,
I have been banging my head against a brick wall trying to build a captive portal for a friend. I am worn out and keep hitting brick walls (incomplete or old forum posts) and can't seem to get wireless working at all.
I read the official documentation...

https://openwrt.org/docs/techref/driver.wlan/unknown

And tried to catch-up on wifidog...

However, when I try to use them, they appear to be quite devoid of information. Perhaps I am doing something wrong?
~4 years ago, I built a wifidog captive portal on a RPi1. It was there for around 2-3 years, working fine. And now? I can't even get Linux to see the damned USB wireless controller.
Recently, I had been asked again to build a captive portal for another friend. However, when I tried wifidog this time, which hasn't been updated for years and did not want to work on the latest kernels, I couldn't even make it work on the Pi2B after building from source. I can't remember the specific error text I was getting, but the issues included configuring a wireless network which would shortly disappear, never to broadcast again.
Anyway, I decided to try OpenWRT as the CP platform as it supports wifidog and CoovaChilli.
Incidentally, I had previously tried a 'CoovaChilli' install script, which fell on it's face at the end.
After wifidog, coova chilli and OpenWRT failed to give me any functional wireless with the previous RTL8188RU USB wi-fi controller, I decided to order a different, SUPPORTED controller.
Anyway, turns out (contrary to the item description and packaging) it's not a Ralink RT3070, but another ***** Realtek monstrosity. This time, it's an RTL8192FU.
However, unlike previous occasions, I have the Linux drivers and these drivers are supposed to fully support AP mode, high power, etc.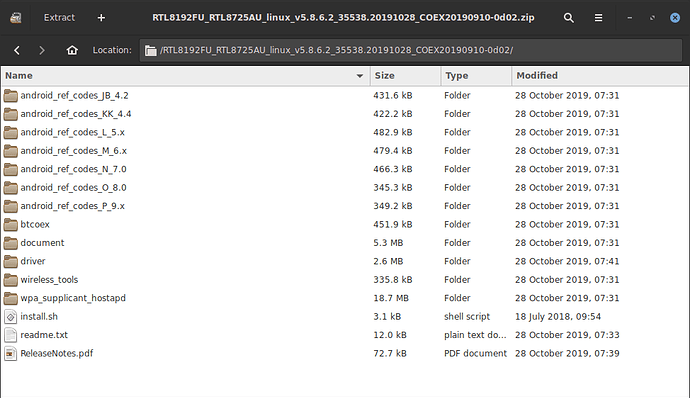 So, my question is: How do I install this USB wireless driver on OpenWRT?
If this is simply not feasible, I can return the adapter as it was incorrectly advertised, but I've been trying to get this finished for about a month now and I'm starting to wish I'd never volunteered in the first place. If so, can anyone suggest (and provide a link to) a compatible USB wi-fi controller?
I have read posts which suggest that successfully installing a driver manually is sporadic, which is rather disappointing to read.
There is a bash script on the accompanying driver CD to actually build the driver from source... I am apprehensive about trying it out in case it fails, too.
If anyone has any ideas on how to get this **** wireless controller to work with OpenWRT, I will be eternally grateful.