Hello All,
I hope you are having a nice day.
I've been having an issue over the last few months that I can't figure out. I have the following setup:
Model  Netgear Nighthawk X4S R7800
Architecture  ARMv7 Processor rev 0 (v7l)
Firmware Version  OpenWrt 19.07.4 r11208-ce6496d796 / LuCI openwrt-19.07 branch git-22.052.50988-1b6c126
Kernel Version  4.14.195

Every day or two, my connectivity dies and when I look at the router, I see this: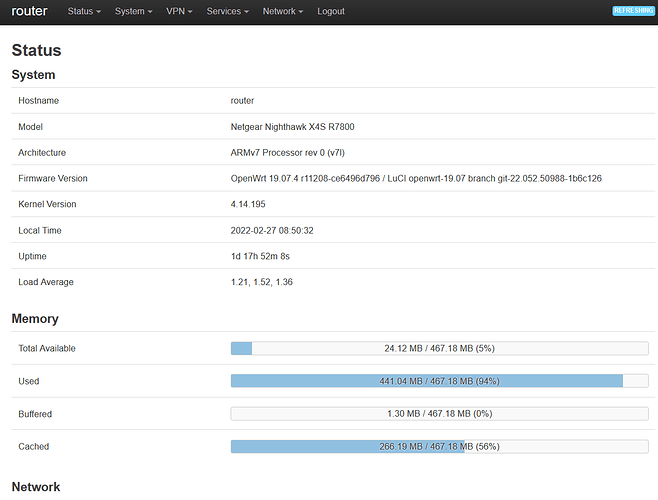 So I went looking to see what is eating up all my memory and found this: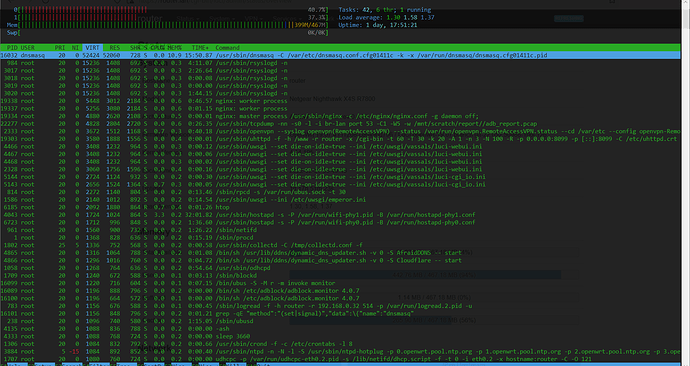 DNSMasq is eating up all the memory (as well as several instances of syslog).
Any ideas as to why this is happening or how to fix this, please? Would switching to dnsmasq-full fix this?
If it matters, I also run adblock 4.0.7-9 with ~350k domains blocked from lists.
Thank you!