Hello Guys,
Modell: Atheros AR9330 rev 1
OpenWrt 19.07.7
We have OpenVPN Client configured to connect to our Datacenter.
Now we want to access some devices behind the OpenWRT Router.
Source Datacenter, Destination Device behind Router
So we need magic DNAT

We configured it and it is working as exceptet.
We can Access severla HTTPS Pages etc...
BUT only SSH (22) is not working.
See picture.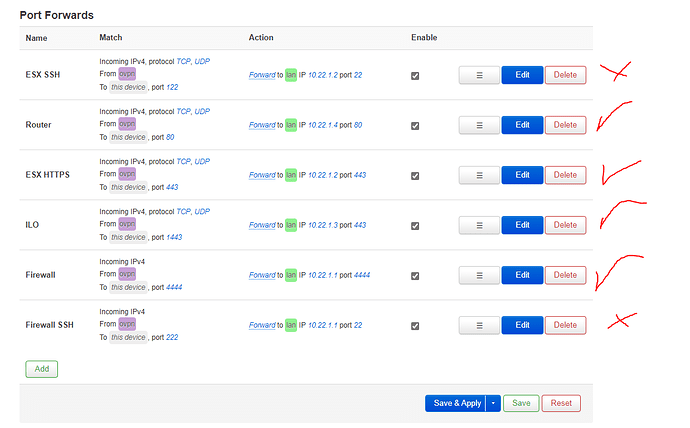 We also have a snat rule.
Does anybody can tell my why?!
Greetings Michael