I've done a search, but most people have the opposite issue: a VLAN that can't get WAN access.
But I want to ensure that devices in VLAN100 (NO_WAN) can't reach WAN.
VLAN100 is for my future IP cams.
This is my setup: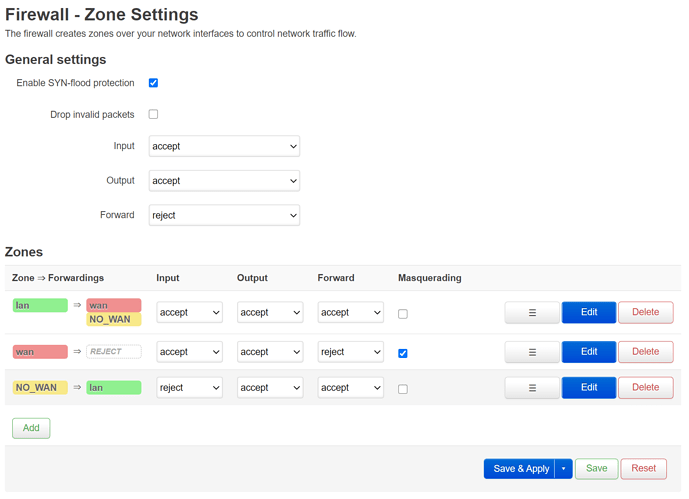 I let the NO_WAN zone forward only to LAN, not WAN.
VLAN100 is part of NO_WAN only.
Yet, a device in VLAN100 can ping Google when you give it its IP address (DNS is blocked).
What am I missing here?
Does traffic get forwarded from NO_WAN to LAN and from there to WAN?
(Please ignore the input accept rule on WAN, I'm currently accessing this router from a higher level network)