Hi,
is there any reason to use snapshot image?
You can use the stable version, wich provides all packages to configure the DAP-2610 including vlans.
https://downloads.openwrt.org/releases/21.02.2/targets/ipq40xx/generic/
Because you run the snapshot, I would prefer the factory image.
You have to create the vlans at the switch menu first. For my VLAN 3 and VLAN 11 ist looks like: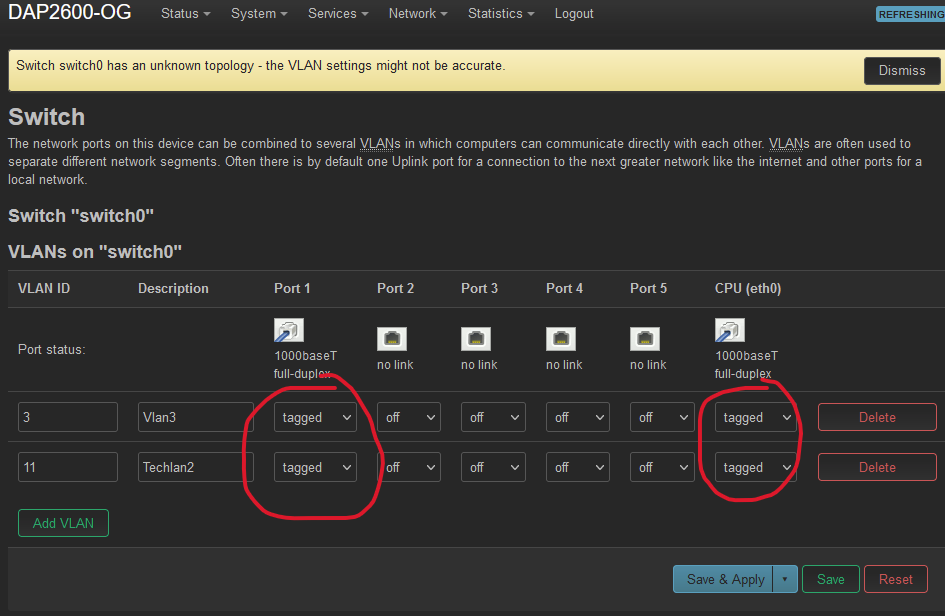 Then you can create the vlan devices at Network / Interfaces (Devices tab) and the VLAN bridge devices.
After this you can create the WLAN ssid(s) and set it to the vlan bridges.