Hi,
Sorry, but I don't even know enough, to phrase a succinct question! But if you could have a look at the following image, I hope you can point me in the correct direction.
The use case is: From PC 192.168.0.X (X=DHCP assigned), I want to view the web server on 192.168.8.250. Each net must operate interdependently when the routing openWRT (big question mark) is not in operation.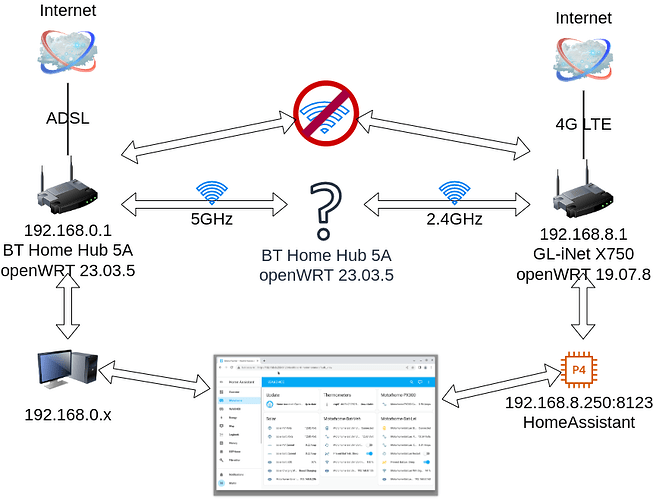 I think I have been able to create the outward facing (<<5GHz - 2.4GHz>>) clients? But I'm stuck on the method to set up the necessary controls to route the X.Y.0.Z to X.Y.8.Z traffic between nets.
Regards, Martin