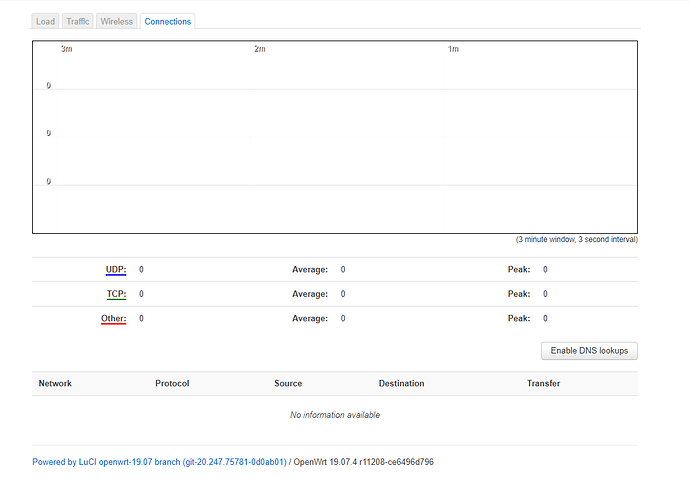 Hi,
I have installed openWRT recently and so far I am quite happy with it.
Only problem I have so far, is that I am trying to track the bandwidth usage of my network, especially per device as I have internet with quota.
The connections tab in the luci realtime graphs is empty since install while the router with openwrt is sitting just behind the modem doing all the local/internet routing.
I have also installed Netlink Bandwidth Monitor but it is the same issue.
It just says *No data recorded yet. [Force reload…] and that's for the accounting period of this week.
Some graphs are working but they aren't what I am looking for like collectd and VnStat Graphs
I have searched for some alternatives and am trying them out now but the issue seems weird to me.
What could be causing this issue?