Hello.
I am trying to figure out how I have to configure the router for reliable work with a large number of active connections. Now I have approximately 60-70K of connections, and the internet works badly: according to the collected data, the ICMP drop rate often equals 50%, see screenshot attached.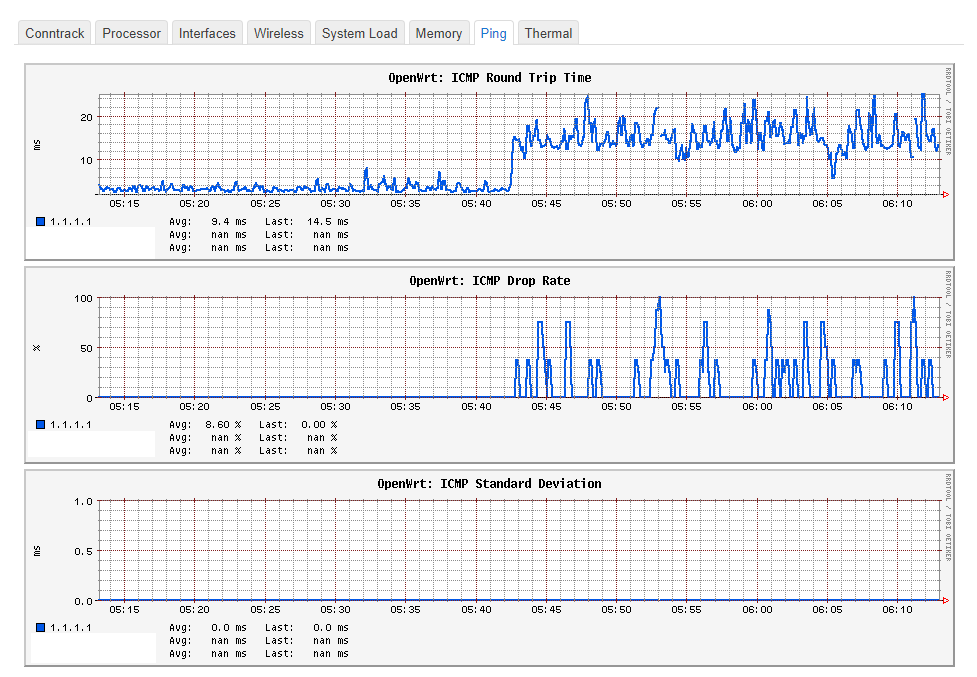 CPU and RAM shouldn't be the bottleneck, I haven't reached the limit of them:
The kernel log looks fine, no issues were there during the abnormal ICMP drop rate.