Please, i need some urgent help, because my old configuration which is wokijng at the moment will stopp working because of a running out LTE Contract:
My old Confif was a Netgear NETGEAR WNDR3700v4 with openwrt used as a router and a lte Stick connected with the USB port working as a seperate modem:
The Stick is configurated as the following:
Stick1:

And Stick2: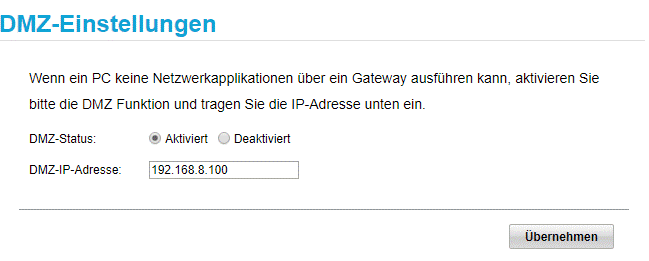 On the router in luci i can see, the following interfaces:
If i loook in the configuration off the wan interface:
Hardware Interface for the Stick (usb-Port) ist:
The Other thing ist the configuration of the LANPORT:
And the physical Interface of the Lanport:
The Configuration of the wan is:
Physical connections are:
If i configure my new B628s the same the E3372 Stick was configurated, an put it in the Wan Port, the internet does not work.
i figur out that the configuration is just for the usb port and not the wann port:
what to i have to change here (puting the cable on the wan port shows me that it is port nummber 5:

Please help me i have no F***** idea whats wrong and what i have to do.
Why does it work with an usb Connections put not with a cable connection??
Thanks in Advance for an answer a noob understands

Have a nice Day and sorry for my bad englisch!
Kind regards.