We started a project to collect WiFi Signatures in a user friendly way:
https://wifiscout.inet.tu-berlin.de
WiFi-Signatures allow you to identify a device based on the WiFi properties.
Instead of having just some sql databse we allow to export all data in a user friendly json format and upload it to GitHub. Everyone can run this server on its own.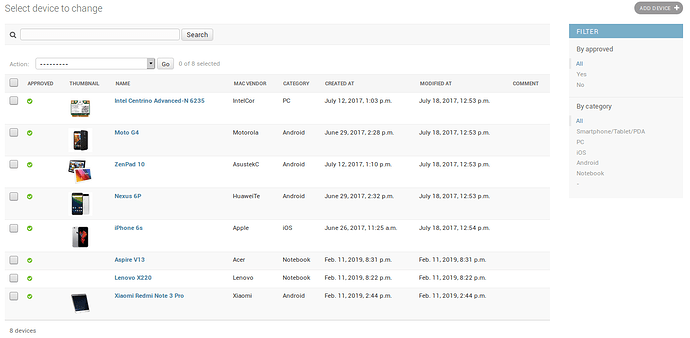 I recently took over the development of this platform. It is based on Django.
I would like to receive some feedback and help to collect all the WiFi Signatures for the devices.
If you want to contribute I can give you some account.
The idea is based on the Wifi Taxonomy Project .
Next step is to allow information to be displayed in Luci.