I'm experimenting with luci-app-statistics, specifically the ping plugin. I have the plugin enabled to monitor two client 192.168.1.50 and 192.168.1.60. This results in the data below.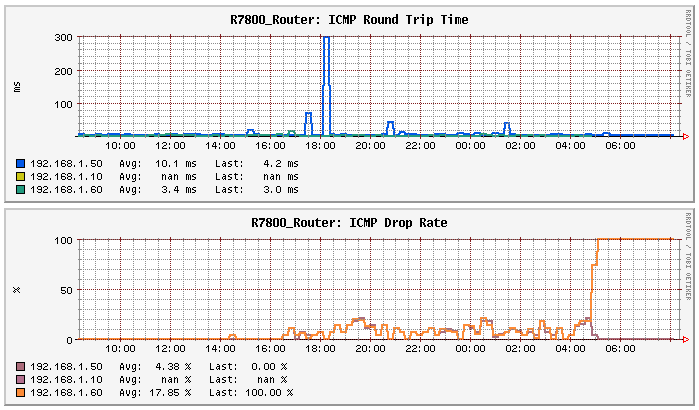 What caught my eye was the ICMP drop rate. I have two questions about this:
What exactly is the ICMP drop rate? Is it related to each client or the network as a whole?
What could be the cause that the ICMP drop rate starts to increase at around 16:00 (for both 192.168.1.50 and -.60) and climax at around 5:00 when 192.168.1.60 fails and 192.168.1.50 seems fine again?