Hi,
I am attempting to use the TP-Link OEM firmware upgrade page to install the latest OpenWRT please candidate openwrt-21.02.0-rc3-ramips-mt7621-tplink_re650-v1-squashfs-factory.bin on my RE650 v1.
According to the Wiki (https://openwrt.org/toh/tp-link/tp-link_re650_v1#installation) it looks like this should be supported, however I am getting a firmware checksum error.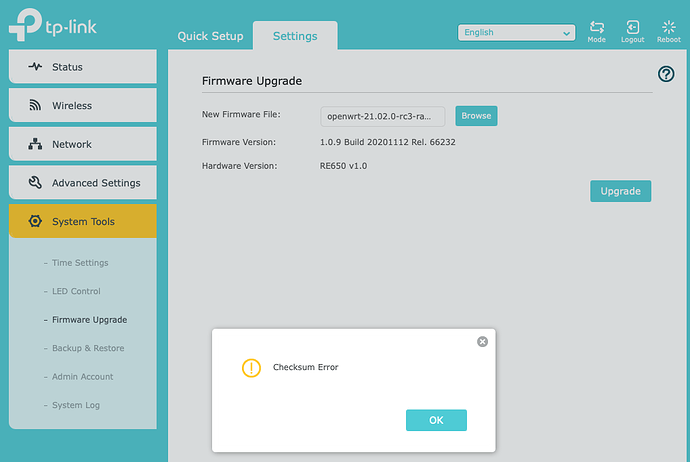 Are there any tips or guides for installing OpenWRT on the RE650?