I changed the time zone on the router from UTC to my local timezone. When I applied, I lost access to the web UI. Had to hard reboot to get access to the OpenWRT UI. But now the router doesn't seem to have internet access. It's able to get an IP on the WAN port, but I'm not able to ping out of the WAN.
Do these screen shots give some clues as to the issue?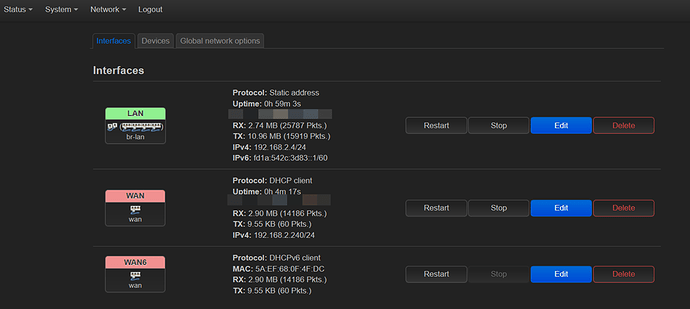 Edit: I'm in the process of transitioning from one router to another, so I have the WAN of the new router connected to the LAN of the old router. And they're sharing the same subnet so I can configure the new router for the same DHCP reservations, and still have internet access.