Hello!
How are you?
I have an OpenWrt network and the provider is not providing ipv6.
On the LAN clients are working, but on my router I cannot update it, because i thinks it should use ipv6:
root@office:/etc/easy-rsa# ping patrikx3.com
PING patrikx3.com (2001:470:1f1b:5b3:21b:21ff:fea6:ce93): 56 data bytes
ping: sendto: Permission denied
root@office:/etc/easy-rsa# 

Besides I disabled this as well: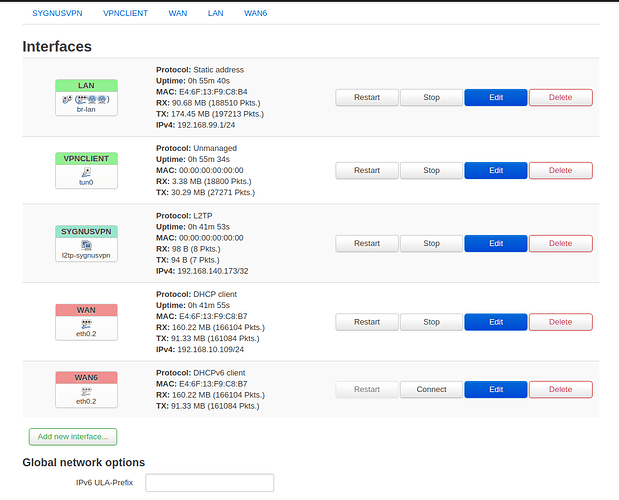 You can see WAN6 is disabled, so how come this error?