Hi.
I can´t reset to default.
I forgot wifi settings and key.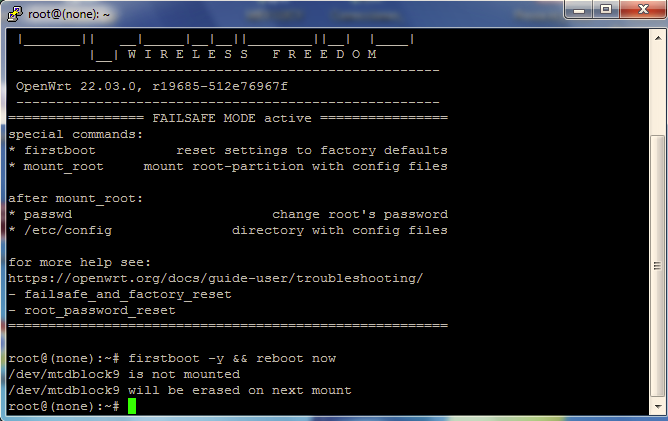 Try mount root and try again. Or just reboot and see what happens.
Failing that, you can mount root and then edit the files manually.
As you are able to trigger failsafe, you can simply edit the settings like you want...
Just mount_root, and then edit /etc/config/wireless to set the WiFi key.
And run 'passwd' to set the root password. (Or copy empty default /etc/shadow and /etc/passwd from /rom/etc )