I have a phone connected through the "Linksys" VoIP gateway. The gateway is connected to the LAN port of the router for which the bridge was created. All this is done on the TPLink router and it works. Screenshots of the settings are attached in the posts below.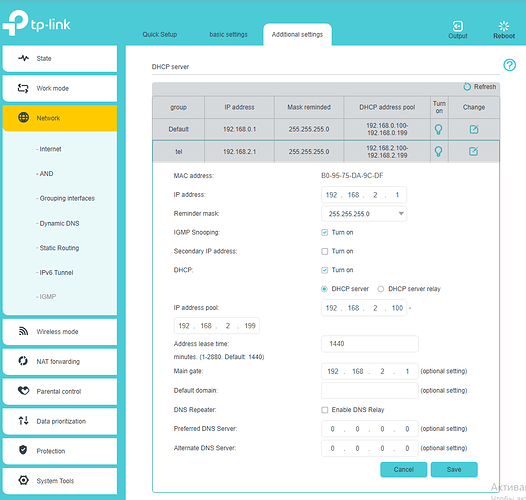 How can I repeat these settings on OpenWrt (Xiaomi AX6)?
I have installed luci-proto-relay, relayd packages. Now I can make a "relay-bridge" interface. I tried to combine the existing VAN and the LAN2 created for VoIP in it. But it didn't work.