I tried but still the same result I tried with different browsers as well.
removing luci-theme-material fixed the issue for now.
@Annick I installed these packages but still cant access my attached storage with smb
Have you the hdd detected ?
ls /mnr/sda1 ...
ls /mnt/sda1 ... ( files & folders )
With the new Windows 11 i have problems:
I believe you mean this right here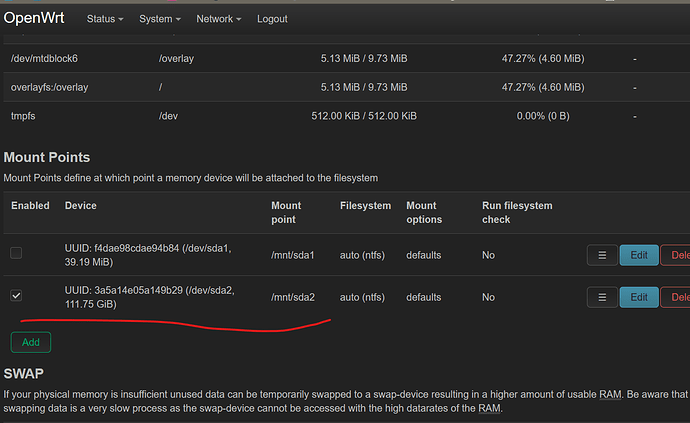 I'm still using windows 10. But even my android phone cant access it maybe I am missing something here
I made another topic I think we should close this one
Thanks a lot I couldn't find Network Shares in my current theme. Now this is what I got. I still cannot connect perhaps you could help me there too
This topic was automatically closed 10 days after the last reply. New replies are no longer allowed.