Hello. I am using an OpenWRT as a test network attached to my own personal LAN, and monitoring all traffic through it for testing behavior of devices. Here is a basic map (I hope this doesn't get pwned)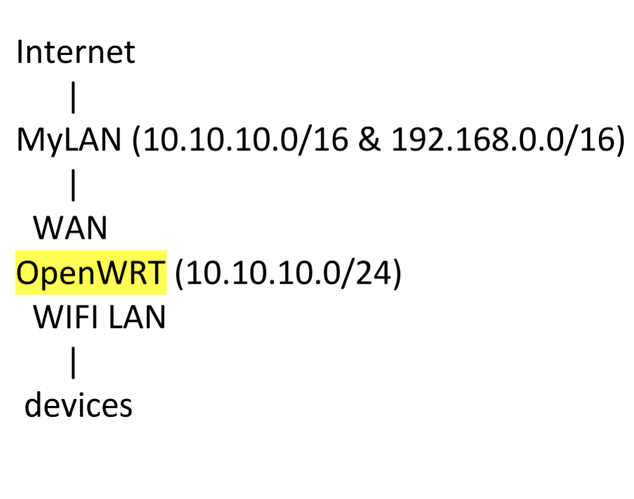 I want to block MyLAN and allow access to the Internet.
Everything works currently, but I would like to broadly block all Private networks from OpenWRT using luci to make it easy to backup and restore settings from a single file. How would I make MyLAN transparent from the OpenWRT LAN but still allow routing from OpenWRT through MyLAN?