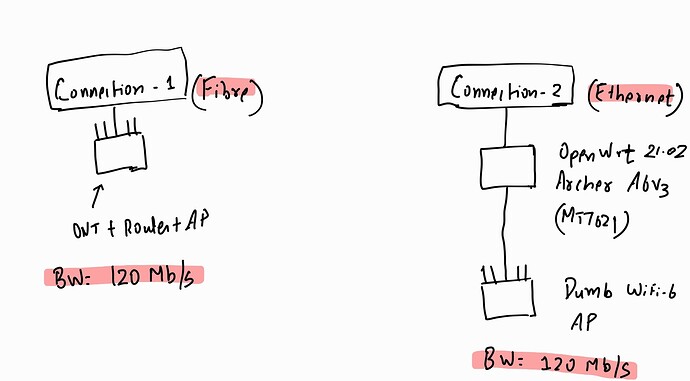 This is my current network topology.
I would like to make the bandwidth on my 1st Connection (Fibre) available on my OpenWrt router that dials a 2nd connection (PPPoE via Eth) and the connected Dumb wifi6 Ap.
Both are same ISP and same plans, but different public ipv4/v6.
I know that to achieve double bandwidth is not possible but would like to know about load balancing and weather it would work for 2 clients connected to my Wifi6 AP ; I.e; if 2 clients connected to my wifi6 AP be able to get 120Mbps each simultaneously?
Thanks!