I bought the titled router on the principal that it was supported in the current version (21.02) and that the only thing that want functional was the DECT.
Am I missing something because I installed the current version from releases and the DSL modem (in interfaces) comes back with an error.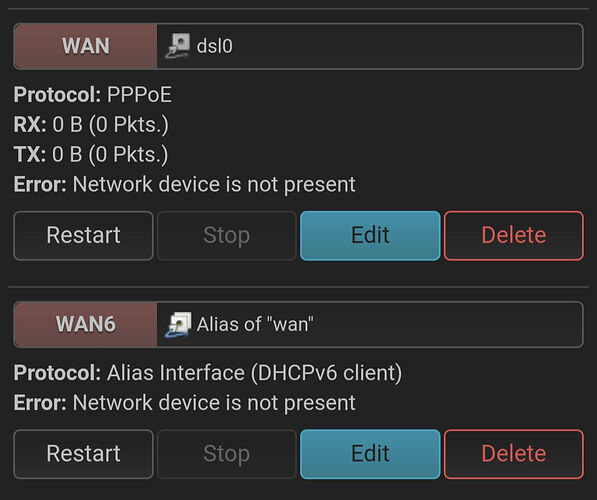 Could use some feedback on this one
Note: I ftp'd the firmware using a Linux environment (Deb) in Windows (twice), only because I'm more familiar with Deb through Raspbian, if it's possible it's an issue particular to Deb I'll try another platform.