I installed Open WRT as soon as got router from the box (through Windows TFTP with octet mode), it booted up good, but PPPoE wouldn't work. I connected it to my old router via LAN and it worked through DHCP. Making wireless networks worked as well. In OpenWRT error is displayed as "Unknown error: USER REQUEST".
I connected to internet via old router from this one, installed tcpdump from Software tab and captured some output with it: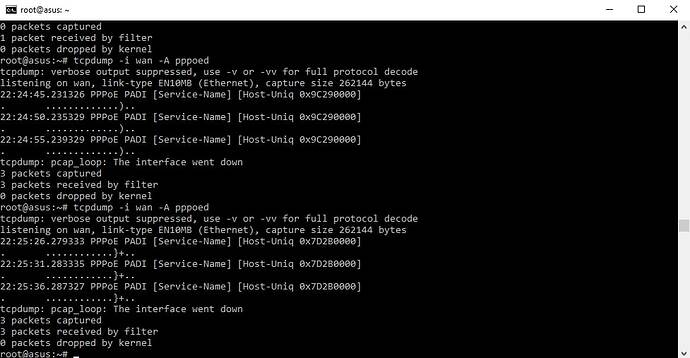 It seems that PADI request is sent out, but no response.
After it i flashed back to old firmware and it was working. Then i flashed back to OpenWRT and it doesn't work again. May it happen because of wrong installation, or is it an OpenWRT bug?