I have two Archer C6 v2, one of two is currently working with openwrt snapshot but with the second i try different time to flash through tftp the firmware but after the flash where atftpf log says ArcherC6v2_tp_recovery.bin was requested, the power led starts blinking and the stock firmware boot normaly.
After a quite of research i found that, the stock firmware between the two router was different the first have v1.0 firmware rel.42764 and the second have v1.1.0 rel.71848.
On tp-link website they told for the rel.71848 "As we have added new functions in this version of firmware, once you have upgraded to this firmware, you will not be able to downgrade to the old one."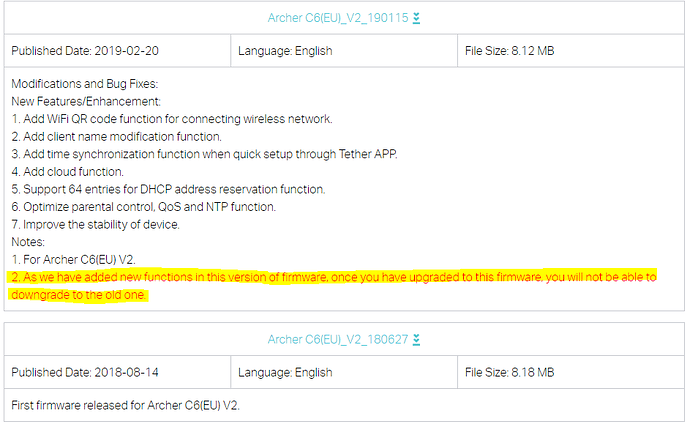 Can be this the issue for which i can't flash the snapshot?
If not how can i resolve?
(I'm very sure of flashing correctly the firmware so i don't think it was a issue related to the flashing)