Hello!
I want to tell you 2 things: I feel that now this device is kinda "stable" (it cannot be that way because no stable release of OpenWrt itself is available by the time). The device is pretty solid now, even wireless looks rock solid.
I want to tell you that I uploaded a new prebuilt that will:
Fix OpenSSL (leftover configuration after upstream patch)
Remove nginx (which is extremely slow)
Use a more modest libffmpeg (10 MB free space available now)
Enable WiFi by default (don't worry: password secured!)
Disable some services by default
Have a calibration file that according to my non-exhaustive tests is the best for both 2.4GHz and 5GHz
Use OpenSSH by default (not true in the Lite version)
Enables and uses DNSSEC by default (plus 4 secure public servers included)
Do not redirect LuCI HTTP to HTTPS so you can restore your certificate after a factory reset
Include a the advanced-reboot app (good addition by the way)
Do not redirect LuCI to Failsafe Mode
This is not a full changelog! Read carefully the "Release Notes" for both the full and the lite versions. Please do a factory reset, this is the last prebuilt that requieres it.
More work to do:
Enable hardware acceleration in OpenSSL (does not work now)
If enough attention is drawn, I will setup a server with all packages. So you can use the lite version and install your things (easily, not more install cherrypicked packages) instead of using the full distro
---
Also: I would like anybody interested to use this interesting feature: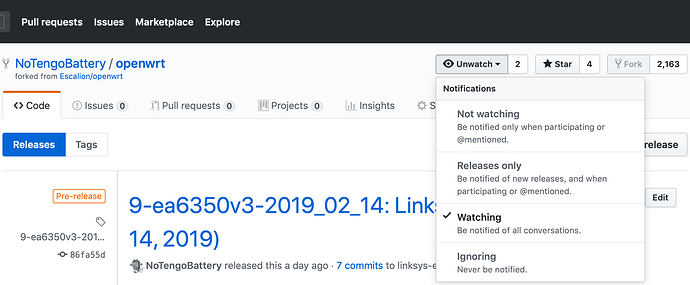 Have fun!