Hi there,
I've followed this relay_configuration (https://openwrt.org/docs/guide-user/network/wifi/relay_configuration) and have it working as expected. I have essentially the same network topology shown in the diagram.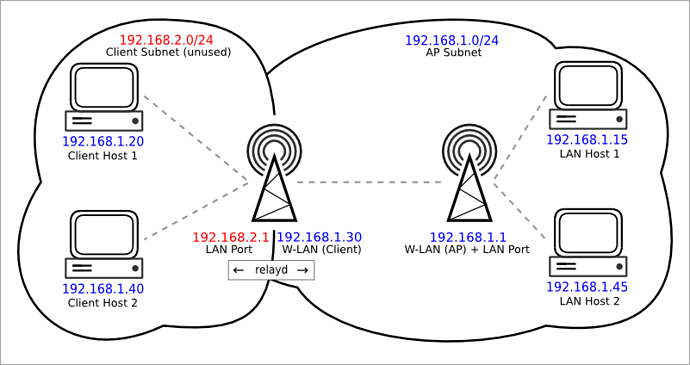 However the issue I'm trying to resolve is that I do not have a way to wirelessly access the DumbAP/relay bridge router when the main router goes down.
Is there a simple way to set that up? I've tried to create a new interface with a new wifi network on the dumb ap but must have some of the configs wrong.